THE HELP YOU NEED
TOP RATED LOCAL® CRIMINAL DEFENSE ATTORNEY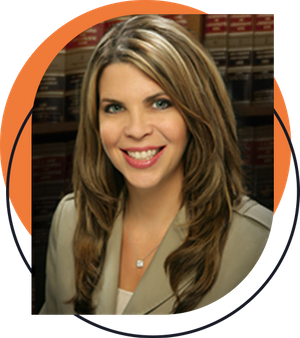 About Defense & DUI Attorney Amber Bellante
California State Bar No.: 219402| AVVO Profile
An experienced, aggressive lawyer is what you need when you are threatened with criminal prosecution. People learn from their first contact with Attorney Amber Bellante is that she is passionately dedicated to defending people against criminal charges. For many years, Amber has practiced law in the Sacramento region and has helped hundreds of clients reach their goals, protect their rights and their freedoms.
The Law Offices of Amber Bellante
Clients that seek help at The Law Offices of Amber Bellante are charged with criminal offenses, ranging from misdemeanors to felonies. Special attention is given to each client individually because Attorney Bellante always strives to get the best possible resolution in every case. Amber Bellante welcomes all criminal defense cases for persons facing charges for Felony and Misdemeanor offenses. Click HERE to see the list of offenses we offer representation here.
Attorney Amber Bellante
In her work defending clients charged with criminal offenses, Attorney Amber Bellante has over 20 years of experience obtaining case dismissals and sentence reductions, as well as winning Motions and Jury and Court Trials. She will fight for you aggressively. She holds a strong belief that everyone is entitled to an excellent defense.
Amber is also a member of the following organizations:
​California DUI Lawyers Association
Sacramento County Bar Association
San Diego County Bar Association
California State Bar Association
Gonzaga University Alumni Association
University of California at Davis Alumni Association
The National College of DUI Defense
Capital City Trial Lawyers Association
Sacramento Attorney
The Law Offices of Amber Bellante are located in Sacramento, CA, where she helps clients from across California defend their liberty rights. After graduation from University of California at Davis, Amber completed her Juris Doctorate from Gonzaga University School of Law. From 2002 until the present day, she has dedicated career on criminal defense, with exceptional success. You can count on this Sacramento Attorney to help you defend your rights with dedication and the personal attention you deserve.
Sacramento, Placer, El Dorado, San Diego County Lawyer
Attorney Amber Bellante provides criminal defense legal services to California clients. If you want an excellent lawyer to work hard on your behalf against criminal charges, contact Amber at her Sacramento law offices; she will welcome the opportunity to help you, no matter where you are located. Protecting people from violations of their constitutional and liberty rights is the reason she entered the legal profession, and Amber loves her work. She wants to help clients put criminal charges in your past and move you forward to a positive future and better times.
To learn more or to schedule a free consultation with an experienced criminal defense lawyer you can trust, contact the Law Offices of Amber Bellante in Sacramento, CA.
Call me now at (916) 715-0890