THE HELP YOU NEED
TOP RATED LOCAL® DEFENSE ATTORNEY
MY CRIMINAL DEFENSE SERVICES
DUI DEFENSE
If you have been charged with driving under the influence (DUI) in Sacramento or San Diego, you already know there can be serious consequences, including losing your license and your job. If you are a divorced parent, custody and visitation with your children may be in jeopardy. In addition to possible jail time, you may lose your driver's license and experience a substantial increase in your car insurance rates. Don't wait until it's too late to get lawyer for your DUI case. Contact us today!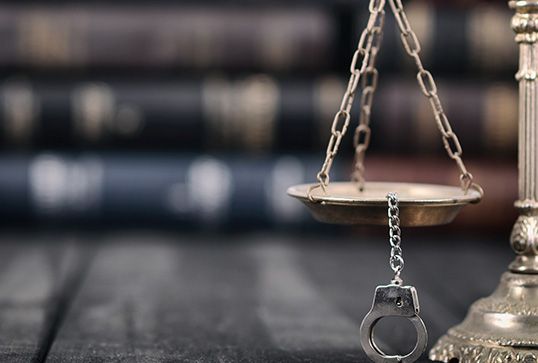 CRIMINAL DEFENSE
The Law Offices of Amber Bellante is a Sacramento and San Diego, CA, law firm that focuses on criminal defense law. Our firm serves clients in Sacramento County, Placer County, and the surrounding areas. Attorney Amber Bellante is a skilled criminal defense attorney who has helped many clients reach favorable resolutions in their criminal law case. She is an aggressive advocate for clients inside and outside of the courtroom and will use her experience to defend your rights. Some of her specialties include:
Assault & Battery
Burglary
DUI / Driving Under The Influence
BUI / Boating Under The Influence
DMV Hearing Defense
Domestic Violence
Drug Possession, Sales, Manufacture or Transportation
False Imprisonment
Fraud
Hit and Run
Manslaughter
Rape
Reckless Driving
Theft
Vandalism
There are different ways of handling each kind of criminal allegation, such as motions to suppress evidence and motions to dismiss the case for lack of a speedy trial. Every case is different, so effective negotiations may be a better choice for you than a jury trial. In other cases, motions and jury trials may be a better course of action. Problems can arise along the way with being accused of any of these offenses. Some of the legal issues that our law firm resolves include the following:
RECALL OF WARRANTS
A recalled warrant means that the court's initial authorization to have you arrested has been reversed. At The Law Offices of Amber Bellante, our defense attorney can help you seek a recall of your warrant so you can avoid getting arrested and going to jail. If your warrant involves a felony crime, you may be required to post bail before your warrant can be recalled. Contact us today to learn more!
EARLY TERMINATION OF PROBATION
Probation can prevent people from obtaining certain jobs or gaining entry in the military. In order to obtain early termination of probation, your California criminal defense attorney must file a motion with the court and prosecuting agency at least two days prior to your requested hearing. There are many benefits to securing an early termination of probation, one of the biggest perks being the fact that you can expunge your criminal record earlier than anticipated. Once you obtain an expungement, you'll be able to look for a job without having the conviction held against you by potential employers.
EXPUNGEMENTS
If you have a conviction for an offense, our criminal defense lawyer can seek an expungement to remove the conviction from your record. In many circumstances, you would not need to reveal the prior conviction for certain job applications. However, in certain circumstances, you may still have to disclose an expunged conviction on an application.
Attorney Amber Bellante is an experienced criminal defense attorney in Sacramento and San Diego who has successfully represented many clients at trial. She has handled a wide variety of criminal matters, ranging from misdemeanors to complex felony cases. She is an aggressive advocate in the courtroom and a compassionate counselor to each of her clients. If you need a defense lawyer to come to bat for you, contact us today!
Motion to Dismiss for lack of speedy trial
Motion to Suppress Evidence
Various other motions to be filed in the hope of getting the case dismissed.
Some criminal defense cases can be won after a motion is appropriately filed and argued. Attorney Amber Bellante has been successful in getting cases dismissed due to filing motions such as a motion to suppress evidence, as well as a motion to dismiss for lack of speedy trial. If the court grants the motion to suppress, the prosecution cannot use the evidence in pursuing the case or at trial. If the suppressed evidence is all the evidence the prosecution was planning to use at the trial, the charges will be dismissed. There are often situations in a criminal case when the evidence the prosecution plans were obtained illegally in violation of certain constitutional rights. In this case, an experienced and zealous defense advocate will file a motion with the court asking that the evidence be suppressed.
If you're interested in learning more about our criminal defense services contact us today or check out our testimonials online. As Sacramento and San Diego's Top Rated Local® Defense Attorney, we'll do everything we can to assist you in your trial.