CRIMINAL DEFENSE ATTORNEY
If you or a loved one needs a criminal defense attorney in Sacramento, Placer, El Dorado & San Diego counties, don't wait until it's too late to seek legal representation. Amber Bellante exclusively practices criminal defense law, so you can be confident that you are getting an attorney who knows exactly what you are dealing with in the criminal justice system. Her only focus is your criminal defense case. She is an aggressive advocate for clients inside and outside of the courtroom and will use her 20+ years of experience to defend your rights. Contact us today for your consultation.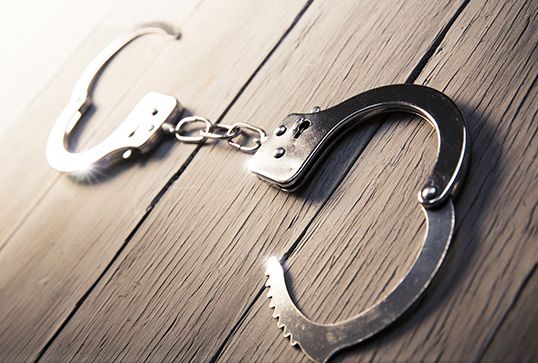 CRIMINAL DEFENSE ATTORNEY AMBER BELLANTE
Amber Bellante is an experienced criminal law attorney who has defended clients in a wide array of criminal matters across Sacramento and surrounding counties & San Diego, California. She has more than two decades of experience defending clients who are facing criminal charges. Ms. Bellante has had a high degree of success defending clients at jury and court trials. She also negotiates on behalf of clients outside of the courtroom, helping clients achieve a favorable resolution in their criminal matters without having to proceed to trial. She will explain all of your options, answer all of your questions, and help you achieve the best resolution possible in your criminal case.
CRIMINAL DEFENSE CASES IN SACRAMENTO, PLACER, EL DORADO & SAN DIEGO COUNTIES
Criminal defense proceedings vary in severity from misdemeanor cases to complex felony cases. Criminal cases can carry severe penalties if you are convicted and the consequences can change your life forever. If you are charged with a crime, it is critical to contact an experienced criminal attorney, such as Amber Bellante, as soon as possible. Amber Bellante can provide you with the legal guidance you need to gain a favorable resolution to your case.
Criminal defense lawyer Amber Bellante has handled a wide variety of criminal matters in Sacramento and the surrounding counties, as well as in San Diego County, including:
DMV hearings
Misdemeanor defense
Expungements
Motions to terminate probation
Ms. Bellante will use her years of experience to defend your rights and keep you informed through every step of your criminal case. She is dedicated to making sure clients understand all of their options and will answer all of your questions in a timely manner. If you want to learn more about our law office, read our testimonials online or contact us today for a free consultation.
CRIMINAL DEFENSE ATTORNEY IN SACRAMENTO & SAN DIEGO
If you have been charged with a criminal offense, an experienced criminal attorney can help. Amber Bellante has the necessary experience and skills to help you achieve the best resolution possible in the courtroom. Contact our Sacramento, Placer, and El Dorado counties offices or the San Diego office today to set up a consultation with our experienced criminal lawyer.