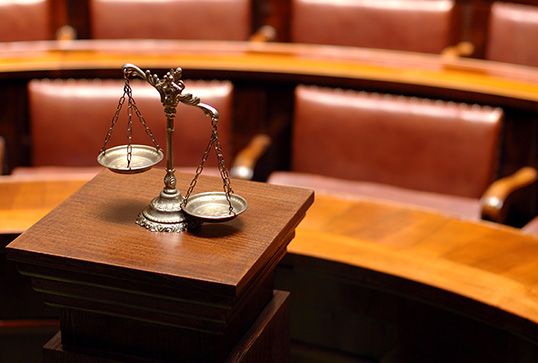 Trial Defense Attorney
The Law Offices of Amber Bellante is a criminal defense law firm located in Sacramento, CA, and San Diego, CA. The firm serves clients in Sacramento, Placer, El Dorado, San Diego County, and the surrounding areas. Attorney Amber Bellante is an experienced criminal defense attorney who has successfully represented many clients at trial. She has obtained dismissals immediately before a trial was to begin, as well as during the trial. She has also obtained dismissals from the Judge in directed verdicts before the case had gone to the jury. She has handled a wide variety of criminal matters, ranging from misdemeanors to complex felony cases. She is an aggressive advocate in and out of the courtroom and is also a compassionate counselor to each of her clients.
SACRAMENTO & SAN DIEGO TRIAL ATTORNEY AMBER BELLANTE
Amber Bellante has dedicated her career to defending clients charged in criminal cases as a solo practitioner in her own law firm. She uses her experience in the courtroom and knowledge of criminal procedure to defend her client's rights. Amber Bellante understands that every criminal case is unique. She is committed to providing each client with individualized legal counsel that is personalized to each client's case and client's goals.
Trials
Trials are becoming somewhat rare as more and more cases are being settled out of court. In many cases, charges are dismissed or a negotiated plea agreement in which you obtain a better offer can be reached without going to trial.
Some cases, however, cannot be resolved outside of the courtroom. When that happens, you need an experienced trial attorney on your side to defend your rights in court. When a case proceeds to trial, the stakes are high. Whether you have been charged with a misdemeanor or a felony, a conviction can affect the rest of your life. That is why you need an attorney with ample experience in the courtroom who has the skill and knowledge to defend your rights.
Amber Bellante has defended clients in many jury and court trials with a high success rate. She will use her experience in the courtroom to provide high-quality legal counsel in your criminal matter. Amber Bellante is committed to guiding each of her clients through every aspect of their case, keeping them informed of their rights and options every step of the way.
Contact Us
If you have been charged with a criminal offense, don't wait to contact Amber Bellante Amber Bellante offers clients aggressive advocacy and experienced counsel in the courtroom. She will make sure that you fully understand your rights and all your options in resolving your criminal matter. Contact our Sacramento or San Diego offices today to schedule a consultation.